WELCOME!
A very warm welcome to the website of our Parish of Saint John Henry Newman, which was founded on 1 October 2010, by the Rt. Rev. Peter Doyle, Bishop of Northampton.
We consist of two Catholic churches: St Wulstan's church in Totteridge and Our Lady of Grace church in Booker.
Our aim is to bear witness to the love God has for us in the person of our Lord Jesus Christ, to share this love with each other and to spread it into the wider community in which we live; acting always in communion with our bishop, Rt. Rev. David Oakley, Bishop of Northampton and His Holiness Pope Francis.
We look forward to welcoming you into our friendly, supportive and caring Christian community, bringing with you your unique, God-given gifts! So please make yourself known to us and do not hesitate to get in touch.
Fr. Benedetto D'Autilia – Parish Priest
Office hours: Mon / Thur / Fri: 10am -3pm (momentarily not open to the public)
Live streaming

from St Wulstan's church in the Parish of St John Henry Newman
Sunday Holy Mass at 10.00am
Please, check Newsletter for Mass times on weekdays
Our church of Our Lady of Grace is OPEN for Private prayer
OPENING TIMES:
SUNDAY: 12noon to 2pm
TUESDAY: 11am to 1pm
FRIDAY: 11am to 1pm
You can still make donations to the Parish, maybe by bringing your envelopes, when you visit the church.
A basket is positioned in front of the altar. Thank you.
DONATIONS
Dear Brothers and Sisters,
Thank you for your continuous help and support. I know we are living in very surreal times.
It is really refreshing to hear from you either via phone or email, that usually makes my day.
You all have always contributed to the maintenance of our churches, some through Standing Orders and others via envelops or cash.
The standing orders are still coming into our account. Others have already started giving online on the Diocesan Website, which is truly appreciated.
I know that some families in our parish might be in financial difficulties and not be able to donate, so they should not feel obliged to do so.
Some are setting aside envelope donations, week by week, in hope to return them once we are back to church. That is a good practice too.
If you can  and would like to continue your contribution to our parish please consider giving  your usual Sunday donation through:
ONLINE DONATION on the Diocesan Website:  
https://northamptondiocese.org/donate/
Scroll down to find the 'Donate' button and follow the instructions on the Catholic Diocese of Northampton Virgin money giving page. Please ensure the parish name and area e.g. St John H. Newman, High Wycombe  that the donation is intended for is indicated in the notes section of the donate page.  Please include your full name too.
OR
    STANDING ORDER via donor's own bank:
You can also set up a standing order for donations to the parish using either your on line bank account or in branch. The information required to make the donation is as follows.
Bank: NatWest
Sort Code: 60-06-11
Account Number: 46898093
Account Name: Northampton Roman Catholic Diocesan Trust
Payment Ref: Parish of St John Henry Newman, High Wycombe
Thank you for your generosity!
CAFOD Prayer resources for Children's Liturgy
Bishop David's First Pastoral Letter

THE NORTHAMPTON CATHEDRAL LIVE STREAMING SERVICE
THE WALSINGHAM SHRINE LIVE STREAMING SERVICE
 THE BIRMINGHAM ORATORY LIVE STREAMING SERVICE
LIVE STREAMING FROM CatholicTV.org
 
LIVE STREAMING FROM CHURCHES IN: UK & IRELAND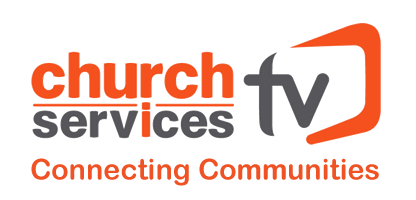 This Network provides many Prayer Services  and Holy Masses from all over the British Isles.
SPIRITUAL COMMUNION
My Jesus, I believe that you are present in the Holy Sacrament of the altar. I love you above all things and I passionately desire to receive you into my soul. Since I cannot now receive you sacramentally, come spiritually into my soul so that I may unite myself wholly to you now and forever. Amen.
based on a prayer by St Alphonsus Liguori
Invocation of Our Lady
Remember, O most gracious Virgin Mary,
that never was it known
that anyone who fled to your protection,
implored your help, or sought your intercession
was left unaided.
Inspired with this confidence,
I fly to you, O Virgin of virgins, my Mother.
To you I come,
before you I stand, sinful and sorrowful.
O Mother of the Word Incarnate,
despise not my petitions,
but in your mercy, hear and answer me. Amen
by St Bernard
DOCUMENTS & LETTERS
ViralKindness Volunteer to help those in Self Isolation
RESOURCES  FOR PRAYER
MONDAY WORSHIP TIMES

| | | |
| --- | --- | --- |
| | BOTH CHURCHES | CHURCH CLOSED |
For full details of Masses, including rotas, please visit our Masses page.
LATEST NEWS
Lay Formation Fund
The Diocese is delighted to announce the creation of a new grant giving fund from the Together in Faith lay formation fund. This is to support lay formation and training and is available to help with matched funding for theological courses, practical courses that will benefit the parish (eg book keeping or flower arranging), or [More…]
PRAYERS FOR THE DAY
Our Parish Prayer
FATHER, We thank You, That you have always loved us, whatever our state or belief; that you have sent your son, Jesus, to help us find our way back in to your family. and that you know each of us, and have called us by name. May our lives be so transformed by your Holy Spirits power, that they shine as beacons of light drawing all to "come and see" what you have to offer and to celebrate together Your measureless love. Through Christ our Lord Amen.
Act of Charity
My God,
I love you with my whole heart and above all things,
Because you are infinitely good and perfect;
And I love my neighbour as myself for love of you.
Grant that I may love you more and more in this life,
And in the next for all eternity.
Visit our PRAYER page for:
a categorised selection of more than 150 relevant prayers.
the opportunity to request a prayer for yourself, or for someone else.
details of prayer groups
NEWSLETTERS
Our Newsletters contain detailed, up-to-date information on worship, meetings, events, classes and much more.
5th July 2020
If you would like to receive our Newsletter by e-mail, please submit your details below.
Our Patron: Blessed John Henry Newman
In 2010, the churches of St Wulstan's, Our Lady of Grace, St Edmund Campion in Hazlemere and St James' the Great in Downley were joined together as one parish.
The Parish then took the name of Blessed John Henry Newman, who had been beatified by Pope Benedict XVI a few months earlier during his State Visit to the UK.
Our Sponsors
Saint John Henry Newman Parish would like to thank the following sponsors for their generous support of our web site. By clicking on the logos you can learn more about each organisation.