WELCOME!
A very warm welcome to the website of our Parish of Saint John Henry Newman, which was founded on 1 October 2010, by the Rt. Rev. Peter Doyle, Bishop of Northampton.
We consist of two Catholic churches: St Wulstan's church in Totteridge and Our Lady of Grace church in Booker.
Our aim is to bear witness to the love God has for us in the person of our Lord Jesus Christ, to share this love with each other and to spread it into the wider community in which we live; acting always in communion with our bishop, Rt. Rev. David Oakley, Bishop of Northampton and His Holiness Pope Francis.
We look forward to welcoming you into our friendly, supportive and caring Christian community, bringing with you your unique, God-given gifts! So please make yourself known to us and do not hesitate to get in touch.
Fr. Benedetto D'Autilia – Parish Priest
Office hours: Mon / Thur / Fri: 10am -3pm (momentarily not open to the public)
REOPENING OF OUR CHURCHES FOR HOLY MASS
In our Parish public Mass has resumed! For informations just read our NEWSLETTER. You can open it at the bottom of this page.
Please, wear
face coverings

when you attend Mass in our churches. Thank you.
Guidance for Parishioners as Saint John Henry Newman Parish
Churches Reopen for Public Masses
Capacity per church
St Wulstan's: 44 Faithful = 36 single seats & x2 households (up to 4 members each)
2 Stewards
2 Clergy
Total: 48
Our Lady's: 44 Faithful = 18 single seats & x3 households (up to 4 members)
x2  households (up to 3 members)
x4  households (up to 2 members)
2 Stewards
2 Clergy
Total: 48
In our Parish public Mass will resume from Sat 11th July with the Vigil Mass at 5pm
at Our Lady of Grace. Many Catholic churches are already open for private prayer and
the same safety measures will be in place plus more specific guidelines for Masses,
funerals, weddings and baptisms.
To ease concerns regarding overcrowding, the Catholic Bishops' Conference of
England and Wales have maintained the dispensation for the obligation to attend
Mass on Sundays and the Diocese of Northampton have asked Mass goers to attend
during the week and on Saturdays rather than busy Sunday mornings.
Mass Times from Sat 11th July
Sunday Masses:
5:00pm Saturday Vigil Holy Mass at Our Lady of Grace
9:00am Sunday Holy Mass at St Wulstan's
11:30am Sunday Holy Mass Our Lady of Grace
During the Week:
9.30am Monday Holy Mass at Our Lady of Grace
9.30am Tuesday Holy Mass at St Wulstan's
7.30pm Thursday Holy Mass at St Wulstan's
9.30am Friday Holy Mass at Our Lady of Grace
Guidance on choosing which Mass to attend
If you do not work during the week please try to attend one of the weekday Masses.
After the first week or so these Mass times might be reviewed to accommodate
eventual pastoral needs that might arise.
We are not introducing a booking system yet but if we need one, we will try to work
out something. As we reopen for Mass, please let us be patient with one another,
especially with those more vulnerable.
If you have received a letter from either the Government or the NHS, inviting you to
maintain shielding and avoid public places, please continue to do so.
No one is to set out to Mass if they have any of the symptoms of Covid-19 such as a
fever, a sore throat, a cough or a loss of a sense of taste or smell
WHAT WILL HAPPEN AT MASS?
Before Mass starts
If you arrive by car, please park your car 2m apart from other cars if you can. This
will not always be possible, especially at St Wulstan's, so don't worry.
As you approach the church entrance please respect 2 metres social distancing and
the markings on the ground near the door.
When you arrive at the church entrance please be prepared to find that a steward
may refuse you entry if the congregation is already at the maximum permitted
capacity. You will be asked whether you or any within your household or "social
bubble" have any Covid-19 symptoms
In the Narthex please use the hand sanitiser provided.
The interior of the church will have been thoroughly cleaned before and after each
Mass, each private prayer session and any other service. As far as possible please
avoid touching surfaces inside the building.
There will be no newsletters, hymn books, holy water fonts nor Mass response cards
The repository will not be available.
A steward will guide you to your seat. Please avoid moving around the church and do
not spend much time by the candle stands. If you would like to light a candle, inform the steward and do it before you are shown to your seat.
Inside the church follow the one-way system highlighted on the floor by arrows.
Please do not touch statues and do not access the sanctuary or any other room
attached to the church.
Toilets are closed and will not be available for use.
The side rooms at OLG and the Parish Room at St Wulstan's will not be available
During Mass
Remain by your seat when you stand or kneel.
The seating area will be just bare wooden pews (at St Wulstan's) and plastic (at Our
Lady of Grace). If you need a cushion, please bring one from home. At OLG your
cushion could be used as a kneeler too.
There will be no singing either by a choir or by members of the congregation
Please be patient and cooperate with guidance from stewards and the Priest who will
be acting to protect the safety of everyone
Liturgy of the Word
We are going to have just one reader per Mass, when possible. There will be no rotas. Fr Benedetto will call for a show of hands and choose a reader before Mass starts.
The reader will be supplied with single-use gloves and should avoid touching the
microphone or the Lectionary, apart for page turning.
Mass continues normally
There will be no procession of the gifts
There will be no collection
There will be a basket at the exit for your donation.
Liturgy of the Eucharist
There will be no exchange of the Sign of Peace so the congregation will say together
the Lamb of God.
After we all say "Lord I am not worthy…", as the Priest holds up the Sacred Host and Chalice and says: "The Body
and Blood of Christ!", the whole congregation will reply "Amen!"
Communion
The Priest will receive Communion as usual. The Deacon and extraordinary ministers (if there are any) and the whole congregation may receive Communion.
Communion will be only under one kind.
If you are receiving Communion please stand at your seat with arms at full stretch,
hands positioned one above the other with their palms upward and flat as possible.
Wait for the Priest or for the extraordinary minister to put the Sacred Host on your hand before you pick it up and bring it to your mouth. Consume any little pieces that might be still on your hand, before kneeling or sitting down.
NB: there will be no blessings at communion as the blessing at the end of Mass is the only one needed.
Please do not light candles at this stage.
After the blessing, please wait for the priest to leave the church. A steward will prompt you when to approach the exit.
After Mass
Please spend as little time as possible in church and please respect 2m social
distancing as you leave.
Do not expect to leave by the door you used on your way in.
The way out at Our Lady's is the fire exit opposite to the normal entrance.
The way out at St Wulstan's is the fire exit on the left-hand side near the statue of the
Sacred Heart.
Sanitise your hands using the sanitiser provided by the exit door.
The use of Masks or face coverings
• As we are maintaining the 2 metres distance rule in our churches, there is no enforcement of wearing a face covering. The parish provides face masks only for clergy, extraordinary ministers, stewards and cleaners. If you want to wear a face covering in church, you are free to do so, but bring it from home.
Donations
You will find a basket by the exit door for any cash or envelope donation.
Live streaming from St Wulstan's church in the Parish of St John Henry Newman
IMPORTANTE MESSEGE:
Unfortunately, we have been having difficulties in streaming the Mass.
Please, connect with the Cathedral, St Augustine's or any other church f your choice.
We will let you know both on this web page and the Newsletter, when the live streaming service will recommence.
Thank you for your patience.
Sunday Holy Mass at 9.00am
Tuesday Holy Mass at 10.00am
Thursday Holy Mass at 7.30pm
Please, check Newsletter for Mass times on weekdays and eventual changes
DONATIONS
Dear Brothers and Sisters,
Thank you for your continuous help and support. I know we are living in very surreal times.
It is really refreshing to hear from you either via phone or email, that usually makes my day.
You all have always contributed to the maintenance of our churches, some through Standing Orders and others via envelops or cash.
The standing orders are still coming into our account. Others have already started giving online on the Diocesan Website, which is truly appreciated.
I know that some families in our parish might be in financial difficulties and not be able to donate, so they should not feel obliged to do so.
Some are setting aside envelope donations, week by week, in hope to return them once we are back to church. That is a good practice too.
If you can  and would like to continue your contribution to our parish please consider giving  your usual Sunday donation through:
ONLINE DONATION on the Diocesan Website:  
https://northamptondiocese.org/donate/
Scroll down to find the 'Donate' button and follow the instructions on the Catholic Diocese of Northampton Virgin money giving page. Please ensure the parish name and area e.g. St John H. Newman, High Wycombe  that the donation is intended for is indicated in the notes section of the donate page.  Please include your full name too.
OR
    STANDING ORDER via donor's own bank:
You can also set up a standing order for donations to the parish using either your on line bank account or in branch. The information required to make the donation is as follows.
Bank: NatWest
Sort Code: 60-06-11
Account Number: 46898093
Account Name: Northampton Roman Catholic Diocesan Trust
Payment Ref: Parish of St John Henry Newman, High Wycombe
Thank you for your generosity!
CAFOD Prayer resources for Children's Liturgy
Bishop David's First Pastoral Letter

THE NORTHAMPTON CATHEDRAL LIVE STREAMING SERVICE
THE WALSINGHAM SHRINE LIVE STREAMING SERVICE
 THE BIRMINGHAM ORATORY LIVE STREAMING SERVICE
LIVE STREAMING FROM CatholicTV.org
 
LIVE STREAMING FROM CHURCHES IN: UK & IRELAND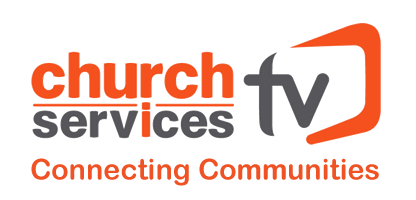 This Network provides many Prayer Services  and Holy Masses from all over the British Isles.
SPIRITUAL COMMUNION
My Jesus,
I believe that You are present in the Most Holy Sacrament.
I love You above all things,
and I desire to receive You into my soul.
Since I cannot at this moment receive You sacramentally,
come at least spiritually into my heart.
I embrace You as being already there
and unite myself wholly to You.
Never permit me to be separated from You.
based on a prayer by St Alphonsus Liguori
Invocation of Our Lady
Remember, O most gracious Virgin Mary,
that never was it known
that anyone who fled to your protection,
implored your help, or sought your intercession
was left unaided.
Inspired with this confidence,
I fly to you, O Virgin of virgins, my Mother.
To you I come,
before you I stand, sinful and sorrowful.
O Mother of the Word Incarnate,
despise not my petitions,
but in your mercy, hear and answer me. Amen
by St Bernard
DOCUMENTS & LETTERS
ViralKindness Volunteer to help those in Self Isolation
RESOURCES  FOR PRAYER
WEDNESDAY WORSHIP TIMES

| | | |
| --- | --- | --- |
| | BOTH CHURCHES | CHURCH CLOSED |
For full details of Masses, including rotas, please visit our Masses page.
NEXT EVENT
Please come back soon to see details of our next event.
LATEST NEWS
Lay Formation Fund
The Diocese is delighted to announce the creation of a new grant giving fund from the Together in Faith lay formation fund. This is to support lay formation and training and is available to help with matched funding for theological courses, practical courses that will benefit the parish (eg book keeping or flower arranging), or [More…]
PRAYERS FOR THE DAY
Our Parish Prayer
FATHER, We thank You, That you have always loved us, whatever our state or belief; that you have sent your son, Jesus, to help us find our way back in to your family. and that you know each of us, and have called us by name. May our lives be so transformed by your Holy Spirits power, that they shine as beacons of light drawing all to "come and see" what you have to offer and to celebrate together Your measureless love. Through Christ our Lord Amen.
Glory Be
Glory be to the Father,
and to the Son,
and to the Holy Spirit.
As it was in the beginning,
is now, and ever shall be,
world without end.
Amen.
Visit our PRAYER page for:
a categorised selection of more than 150 relevant prayers.
the opportunity to request a prayer for yourself, or for someone else.
details of prayer groups
NEWSLETTERS
Our Newsletters contain detailed, up-to-date information on worship, meetings, events, classes and much more.
20th September 2020
If you would like to receive our Newsletter by e-mail, please submit your details below.
Our Patron: Blessed John Henry Newman
In 2010, the churches of St Wulstan's, Our Lady of Grace, St Edmund Campion in Hazlemere and St James' the Great in Downley were joined together as one parish.
The Parish then took the name of Blessed John Henry Newman, who had been beatified by Pope Benedict XVI a few months earlier during his State Visit to the UK.
Our Sponsors
Saint John Henry Newman Parish would like to thank the following sponsors for their generous support of our web site. By clicking on the logos you can learn more about each organisation.